About the Lambda Beta Society
The National Honor Society for the Profession of Respiratory Care was formed in 1986 to promote, recognize and honor scholarship, scholarly achievement, service, and character of students, graduates, and faculty members of the profession. The name of the society is based on the goals of the Respiratory Care profession: sustaining "life and breath" for all mankind. Lambda (Λ) is the Greek letter "L", and beta (Β) is the Greek letter "B". Lambda Beta Society currently has over 100 Chapters established at Respiratory Care programs across the United States.
The purpose of the Society is to promote the achievement of high scholarly standards within the schools and chapters through the encouragement of membership and graduation with honors. Membership benefits and advantages include the recognition of individual achievement and scholarship.
Why Students Should Start a Lambda Beta Society Chapter
Why Your Institution Should Create a Lambda Beta Society Chapter
Message from the Lambda Beta President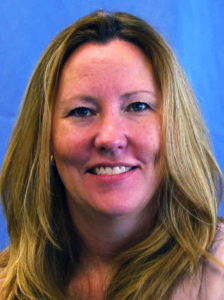 As we welcome 2023, I am honored to serve the Lambda Beta Society as President. I would like to thank our past president Susan Blonshine and the NBRC Executive Secretary Debbie Farrow for their support during this transition in leadership. 
I've been an educator for the past 20 years and a therapist for over 30 years. Currently, I serve as the Department Chair of the Respiratory Care Program and Bachelors in Cardiopulmonary Sciences at Palm Beach State College. I began our Lambda Beta Chapter in 2009 and have had the pleasure of serving on the board since 2019. As a profession, Respiratory Care has always been resilient. Improvise, adapt, overcome was our mantra and the last couple of years have demonstrated that. A few years ago, many new students would say they chose respiratory care because they wanted to get into healthcare but weren't sure of exactly what it entailed. For a few, it was because either they or someone they knew was affected by lung disease. Now after all the publicity surrounding Covid-19, I'm getting a very different response. Our profession is a vital part of the healthcare team. As I head towards retirement, I look at my graduating class and review transcripts for Lambda Beta nominations and feel hopeful about the future of respiratory care. 
One of my initiatives during my presidency is to focus on the marketing of the Lambda Beta Society. Only a third of CoARC-accredited Respiratory Therapy programs have Lambda Beta chapters and nominate their top students. Many Program Directors are unaware that we are the National Honor Society for Respiratory Care Students. There are so many benefits to belonging to this organization including the recognition of students' and faculties' achievements, graduating with honors, and listing Lambda Beta on curriculum vitae. Lambda Beta also offers four scholarship opportunities: Frederic Helmholz, MD Scholarship, CoARC Stephen P. Mikles, EdD, RRT, FAARC Media Award, NBRC Leadership Award, and our newest Brad Leidich Memorial Scholarship, which will be presented to a first-generation student enrolled in an associate degree program in respiratory therapy, who has shown exemplary academic performance and has demonstrated a commitment to his/her career goals, and scholarly and community activities in respiratory care. 
In closing, I would like to express my personal gratitude to our board for their dedication, talent, and support. As we move forward, I would also like to thank you, fellow educators, for your continued dedication, talent, and support of the respiratory students and the future leaders of our profession. 
Best wishes, 
Nancy Latimer, PhD, RRT 
President, Lambda Beta Society